Public policies addressing health-related behaviours in Europe
PEN aims to evaluate policy measures to promote a healthy diet and physical activity of the population in terms of their content, implementation and effectiveness.
The project started on 1st February 2019 as part of the Joint Programming Initiative on a Healthy Diet for a Healthy Life (JPI HDHL) and will run until end of July 2022, after a 6 month extension.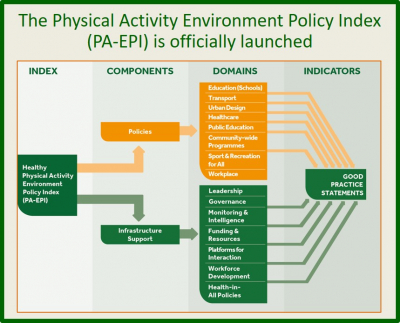 PEN researchers present the Physical Activity Environment Policy Index (PA-EPI)

The Physical Activity Environment Policy Index (PA-EPI) is a tool to designed to help answer the overarching question: how much progress have governments made towards good practice in improving PA environments and implementing physical inactivity prevention policies and actions? To ad...
Read More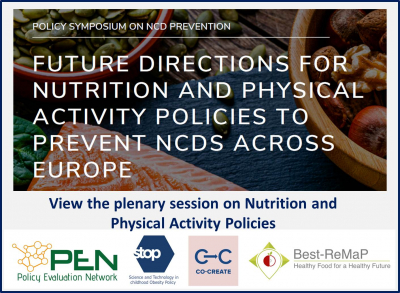 Recording of plenary session on Nutrition and Physical Activity Policies
Did you miss the main plenary session of the symposium on "Future directions for nutrition and physical activity policies to prevent NCDs across Europe" ?  We invite you to view it!
"Nutrition and physical activity policies - Benchmarking, best practice and potential"
View the rec...
Read More
See all News