Public policies addressing health-related behaviours in Europe
PEN aims to evaluate policy measures to promote a healthy diet and physical activity of the population in terms of their content, implementation and effectiveness.
The project started on 1st February 2019 as part of the Joint Programming Initiative on a Healthy Diet for a Healthy Life (JPI HDHL) and will end of July 2022, after a 6 month extension.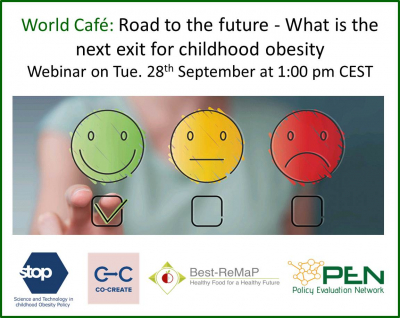 Last webinar of the series: "Road to the future: what is the next exit for childhood obesity?" on Tuesday 28th September at 1:00 pm CEST
Four European projects STOP, CO-CREATE, JA Best-ReMaP and PEN addressing the global childhood obesity epidemic join efforts!
...
Read More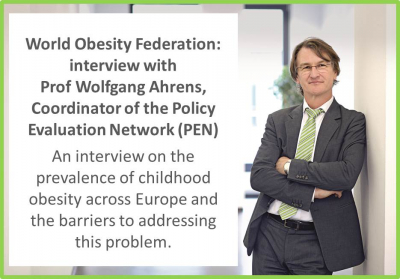 Within the World Café collaboration, the World Obesity Federation interviewed Prof Wolfgang Ahrens (BIPS) coordinator of the Policy Evaluation Network - PEN

The interview focuses on the prevalence of childhood obesity across Europe and the barriers to addressing this problem. Prof Ahrens also talks about how is the Policy Evaluation Network evaluating policy measu...
Read More
See all News