Public policies addressing health-related behaviours in Europe
PEN aims to evaluate policy measures to promote a healthy diet and physical activity of the population in terms of their content, implementation and effectiveness.
The project started on 1st February 2019 as part of the Joint Programming Initiative on a Healthy Diet for a Healthy Life (JPI HDHL) and ran until end of July 2022, after a 6 month extension.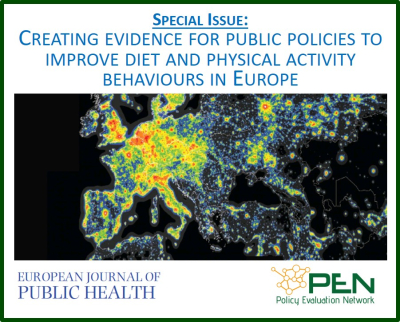 The funded period of the PEN project ended in July 2022 and a journal supplement compiling important results is now available online, published by the Eur J Public Health. This special issue titled Creating evidence for public policies to improve diet and physical activity behaviours in Europe comprises 13 manuscripts that are output from the PEN project. Topics examin...
Read More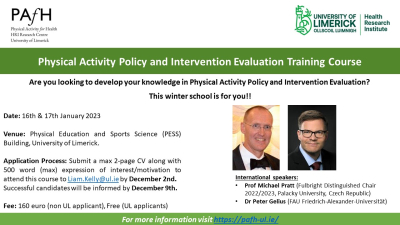 PAfH Physical Activity Policy and Intervention Evaluation Training Course Winter school to develop your knowledge in Physical Activity Policy and Intervention Evaluation
Dates: 16th and 17th January 2023
Venue: Physical Education and Sports Science (PESS Building, University of Limerick)
...
Read More
See all News