Public policies addressing health-related behaviours in Europe
PEN aims to evaluate policy measures to promote a healthy diet and physical activity of the population in terms of their content, implementation and effectiveness.
The project started on 1st February 2019 as part of the Joint Programming Initiative on a Healthy Diet for a Healthy Life (JPI HDHL). It will run for 3 years until end of January 2022.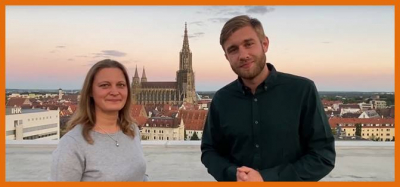 Key message by PEN PhD students addresssing the "Theory of Change" (ToC) approach 
Janine Wendt and Daniel Scheller, two PhD students from the PEN project, planned to address the "Theory of Change" (ToC) approach in their inspiration session of the JPI HDHL conference in 2020, which because of COVID-19 was postponed till spring 2021. They share their key message in this...
Read More

Addressing health policy and research at the STOP/ CO-CREATE/ PEN Symposium 
A virtual joint symposium of the STOP, CO-CREATE and PEN was organized with key members of the three consortiums as an opportunity for the projects to collaborate and share updates on progress to date. 
...
Read More
See all News