Public policies addressing health-related behaviours in Europe
PEN aims to evaluate policy measures to promote a healthy diet and physical activity of the population in terms of their content, implementation and effectiveness.
The project started on 1st February 2019 as part of the Joint Programming Initiative on a Healthy Diet for a Healthy Life (JPI HDHL). It will run for 3 years until end of January 2022.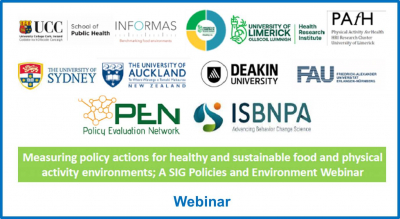 Measuring policy actions for healthy and sustainable food and physical activity environments - A SIG Policies and Environment webinar

This symposium to take place on Tuesday, September 22nd at 7.00 h GMT/ 8.00 Irish time/ 9.00 CEST will present, discuss and critique the learnings from international studies on physical activity and food policy monitoring and evalua...
Read More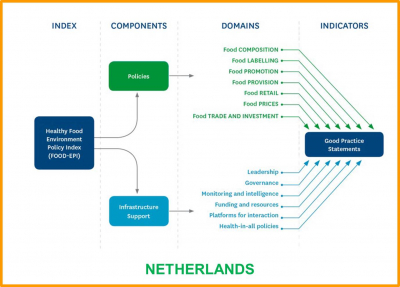 The Healthy Food Environment Policy Index (Food-EPI): The Netherlands
An overview of national government policies influencing the food environment in the Netherlands. 
...
Read More
See all News