Tuesday, 17 August 2021 17:40
Save-the-date: PEN workshop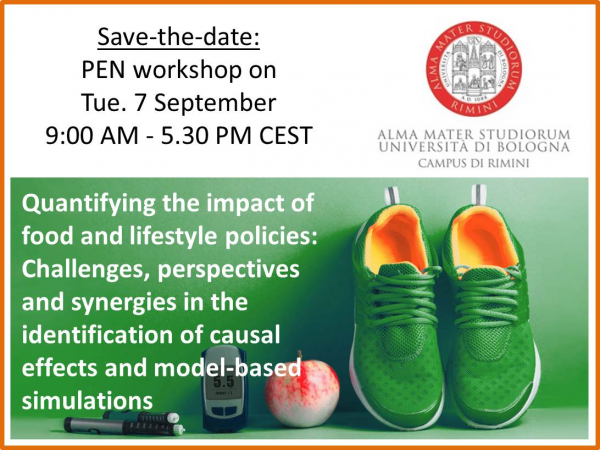 Workshop "Quantifying the impact of food and lifestyle policies: Challenges, perspectives and synergies in the identification of causal effects and model-based simulations"
This virtual workshop is organized within the activities of the PEN WP3 "Estimation and simulation of policy impact" and is open to all interested.
Link for registration will be announced soon!
More information can be found here.